The coaches and Poolside Helpers below have written their reasons for doing what they do, what qualities they feel they bring to the poolside and what qualifications they have to date.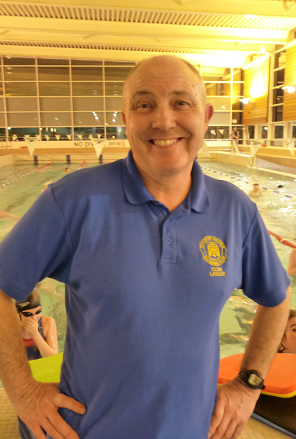 Coaching Manager: Clem Laidler
I am currently the Club Development Secretary for Stockton ASC until May 2015 and have been with the club now for 27 years. Like most of you, I started out just watching my two sons swim, but then moved on to helping out. I progressed to Assistant Coaching Manager when John Thompson left the club and eventually ended up as Coaching Manager. I have a full time job outside of Stockton ASC, but like all of the other Coaches and Volunteers, I do not take any money for the services I provide to the club.
Stockton council voted me 'Coach of the Year 2010'
I have qualifications as a Level 2 Teacher, Lane Coach, Timekeeper, Coach for disabled People in Sport, Equity in Your Coaching, Coaching Good Practice, Tees Active Sports Coach and Safeguarding & Protecting Children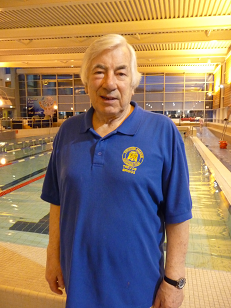 Coach: Trevor Briggs
England being an Island Nation I believe all children should learn to swim by giving them every opportunity. This includes safety in water. I am able to communicate to the children what is required and to make it an enjoyable experience.
I have Level 1 and 2 Teaching Swimming  and have attended many development programmes run by the ASA.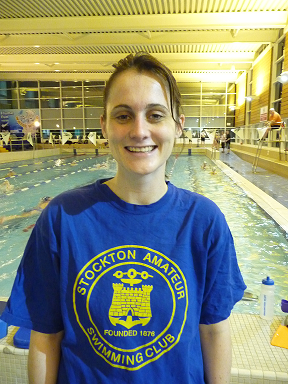 Coach: Donna Devlin

I have been swimming with the club for many years and I thought I would put something back into it by helping with the coaching.
I am the Ladies captain at the club and I like to teach young people, helping them to develop their swimskills.
I have Levels 1 and 2 Teaching and Coaching qualification.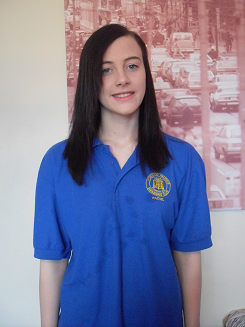 Coach: Rachael Peebles
I enjoy teaching children and gaining experience from different types of coaches. I get a lot of satisfaction interacting with the swimmers.
I won the young volunteer award for 2009. I am young, enthusiatic, relating to the swimmers, as they are near my age and reliable.
I have Level 1 in both teaching and coaching aswell as being an ASA qualified judge and trained in Safeguarding and Protecting Children.
Coach: Kelly Marchant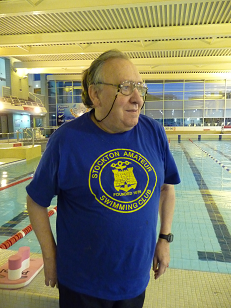 Coach: Alan Bowman

I teach the skills of swimming to children so that they may enjoy an improved quality of life. Improvement in their strength and stamina through regular swimming, improved self esteem and confidence comes through regular training with their peer group. The discipline of teamwork leads to friendships through mutual respect. The challenge of competition promotes personal achievement. Having achieved competence at swimming, children can then go on to safely take part in other water sports and recreational activities.
I have experience of over 20 years teaching & coaching swimming & diving on the poolside.
I have the ASA preliminary teachers and coaches qualification, ASA Child protection and ASA qualified timekeeper.
I was a nominee for Stockton-on-Tees Club & Coaches lifetime achievment award.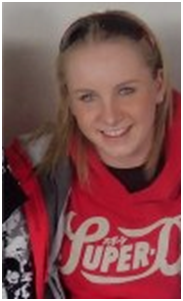 Coach: Lauren Sinden
After swimming since the age of 6, I felt it was necessary to give something back to the clubs and coaches who helped me. I found that I enjoyed teaching others the skills that were passed on to me. I am thoroughly interested and motivated by learning all I can about the sport. I am dedicated to making the club the best it can be with my fellow volunteers.
I am ASA qualified as Poolside Helper; Level 1 Teacher; Timekeeper; Safeguarding & protecting Children and Emergency Response First Aid. I am currently attending Level 2 teaching & am enrolled on Level 1 Coaching.
I take great pride helping our young swimmers development.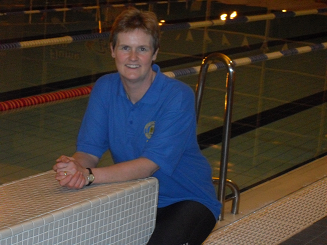 Coach: Carina Peebles
I enjoy all aspects of swimming and get great satisfaction seeing the swimmers progress, whether it be learning to dive or stroke improvement.
I have experience of teaching and coaching all different abilities and ages. I am reliable and hopefully approachable.
I am a Level 2 qualified teacher. I am also an ASA qualified Judge, Timekeeper and have been on the Sageguarding and Protecting Children course.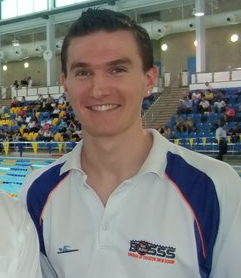 Coach: Chris Leighton
Chris joins us whenever his busy coaching schedule with The Borough of Stockton Swim Scheme (BOSSS) allows. He brings with him a wealth of experience in both swimming and coaching as he was formerly a member of BOSSS, competing nationally & internationally in both swimming and lifesaving and winning, among other titles, 10 national golds and 5 British records. Chris is also an avid Basketball player and has been selected to the English basketball team.
Chris joined the BOSSS coaching team in June 2009. He is currently working on his Level 3 coaching award, and has been selected to be part of the ASA Advanced Coaching Offer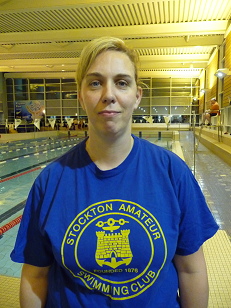 Trainee Coach: Sarah Scott
I come from a swimming background, swimming for Stockton ASC when I was younger and I represented the club at competion level.
I now have 3 children who are all connected to the club – a 13yr old who started at the club and has now moved on after development from Stockton ASC to BOSSS. I also have an 8 yr old who swims at the club, representing them at compition level and i have a 3 yr old who enjoys attending the parent and toddler session with the club on a monday evening. So as you can tell swimming is a big part of our family.
I enjoy teaching the children at the club and it gives me great pleasure to see them develop and grow over time. Swimming is an essential skill to have in life but it also needs to be fun, so although i enjoy teaching the children important skills, I also feel it is important that they enjoy their time in the pool so i try to encourage fun into the lessions where possible.
I have attended the NSPCC Safeguarding & Protecting Children Course and am currently due to take my teaching course through the club, where I hope to continue to grow my skills to enable me to help the children acheive great things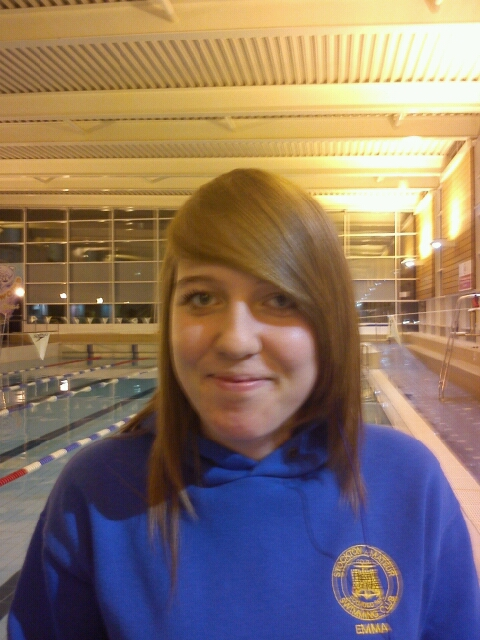 Coach: Emma Shepherd
As an ex-Stockton ASC and BOSSS swimmer, I am now passing on my knowledge to the next generation of swimmers in a hope that it enables them to be as good as they possibly can. 
I am qualified to Level 1 Assistant Teacher and will be doing my Level 2 as soon as possible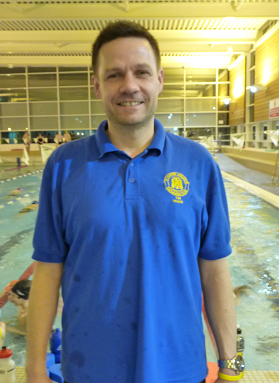 Trainee Coach: Tim Myers 
Having watched my 2 sons progress from non-swimming ducklings through to competent swimmers via the kellogs learn to swim scheme, I then found myself watching as a spectator 2 to 3 times a week after they joined Stockton ASC. Since learning that the club was run by volunteers and having seen the immense efforts the volunteers actually put in at training sessions, galas and club activities, I volunteered to help out in any way possible. Initially I joined the committee and then started helping out on poolside during the 30 minutes fun play after Wednesdays training session. I now help Coach the swimmers in various sessions under the watchful eye and guidance of the other coaches.
I like to see the kids enjoying themselves so try to mix training and fun into every session whilst also instilling self confidence and self belief into the swimmers.
I have attended the NSPCC Safeguarding / Protecting Children Course and am qualified to Level 1 Teaching Aquatics
Trainee Coach: Lynn Coleman  (Awaiting information)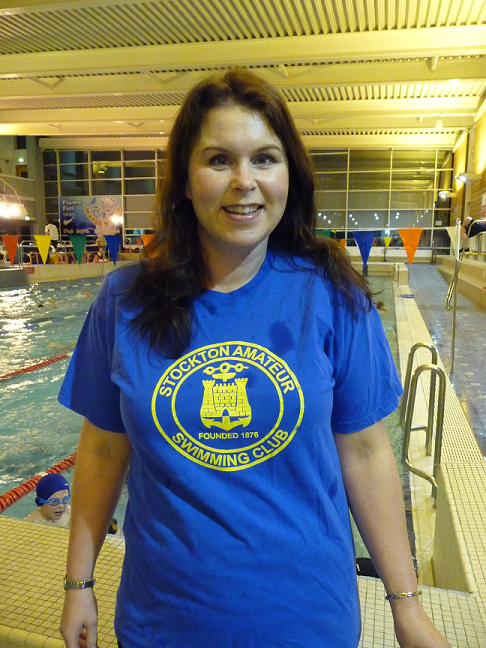 Trainee Coach : Lynn (Awaiting Information)
Trainee Coach: Andrew Quince (Awaiting Information)
Trainee Coach: Kirsty Quince (Awaiting Information)
Trainee Coach: Jacqui Rogers (Awaiting Information)
Trainee Coach: Katherine Deakin (Awaiting Information)
Trainee Coach: Keith Steele (Awaiting Information)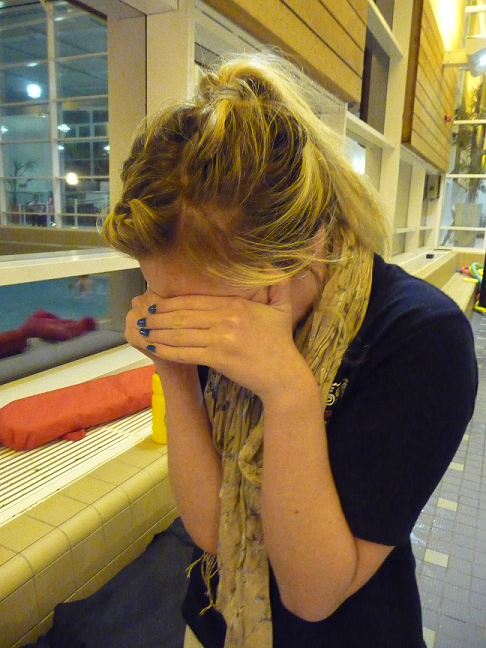 Poolside Helper: Rebecca 'Camera Shy' Dixon   (Awaiting better photo and information)
Poolside Helper: Nenah Thorman  (Awaiting information)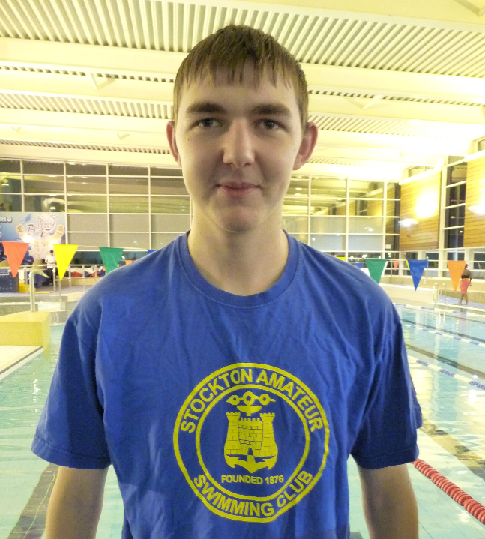 Poolside Helper: Stuart Beeton  (Awaiting Photo and information)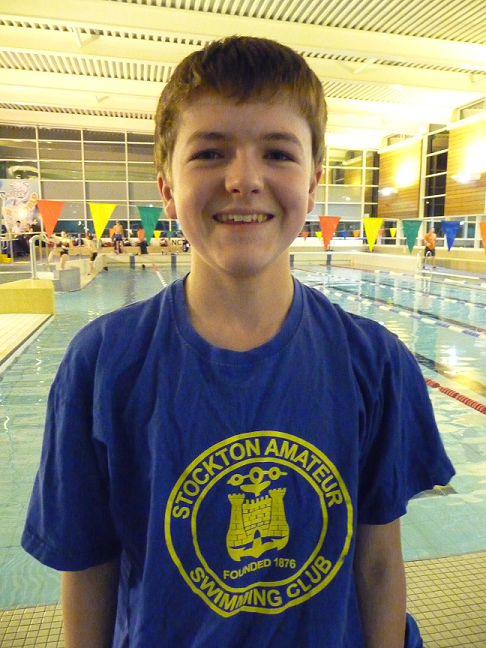 Poolside Helper: Sam Moore (Awaiting information)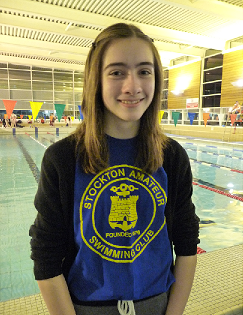 Poolside Helper: Beth Kelly (Awaiting Information)
Poolside Helper: Poppy Crawford (Awaiting Information)
Poolside Helper: Bethany Squire (Awaiting Information)
Poolside Helper: Hannah Scott (Awaiting Information)
Poolside Helper: Charlotte Etherington (Awaiting Information)
Poolside Helper: Sam McNiff (Awaiting Information)
Poolside Helper: Dale Thomas (Awaiting Information)
Poolside Helper: Abel Neish (Awaiting Information)
Poolside Helper: Lucy Coates (Awaiting Information)
Poolside Helper: Thomas Holdsworth (Awaiting Photo and information)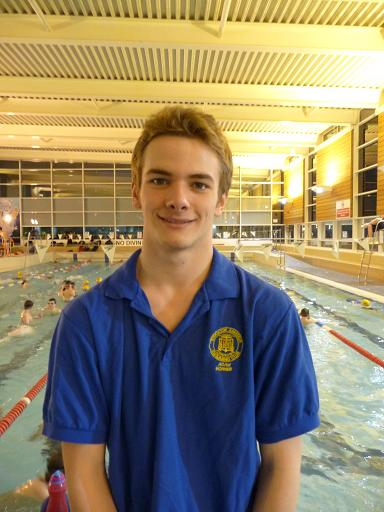 Poolside Helper: Adam Horner 
I am now a masters swimmer, breaststroke being my speciality. I started to help out in order to achieve my Duke of Edinburgh Bronze and Silver awards. I am polite, generous, helpful, firm but fair and I communicate well with the swimmers.