Our Receptionists (The Golden Girls)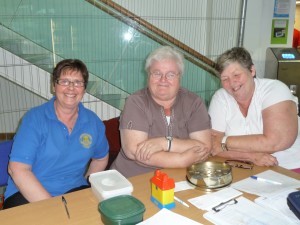 These lovely ladies are our unsung heroins, carrying out every duty under the sun from organising events to sorting out memberships, taking subs, providing answers to most questions (we can't promise the answers are always right, but thy will always provide one) and generally being around to provide that caring approach and all round fun attitude that make them our 'Golden Girls'
Photographers
A special thanks goes out to local professional and amateur photographers who are also parents of swimmers at Stockton ASC and have taken time to provide us with some superb action and general photographs of our swimming and non-swimming club members including:
Judy Clarke who runs local business Event Photography North East
Marion Gilhooley
Gilmar Ribeiro
Timekeepers, Judges and Officials
These are the individuals, whom without we would not be able to run the annual sprint, ability and championship galas as well as helping out at regional events such as the diddy league and inter-club galas
The Parents / Guardians
Every person who has been part of this club has at some time had the care, loving, understanding and of course the personal taxi driver in the shape of parents or guardians – these people are also classed of the life blood of our club due to their commitment, patience, understanding and for keeping watering that money tree that is planted at the bottom of the garden! Well done to you all and a great big thank you for all you help and efforts every year – you don't win the medals, but every single one of you know that your rewards are there for everyone to see in the faces of our swimmers – give yourselves a great big pat on the back or if you need some help, please see any volunteer from the club, who will be pleased to give you a pat at any time – long may we continue to see you in good health!
Any parents or guardians who are interested in making that step into becoming a volunteer with Stockton Amateur Swimming Club, please either see Clem Laidler or fill in a feedback form by clicking here – your club needs you!